Do you know that the operating revenue of Atlanta International Airport in United States is well over USD 500 million? It has over USD 8 Billion worth of assets including airport land, building, runways, equipment and machinery. A hundred million passengers travel through the airport each year.
Just consider how challenging would it be to run the airport.
Airports are either owned and operated by the government, private enterprise or a public-private partnership. The pros and cons of each type of airport ownership is a separate discussion. What precedes this discussion is understanding why airport ownership is an important matter.
Airports are complex organizations due to which owning and managing airports is a challenging job. Airport is a place with union of diverse fields of business, professions and expertise. Therefore, the type of ownership an airport has produces trickledown effect on the entire management of the airport.
In today's article, we will explain what makes airport management and ownership a challenging task by explaining how airports cover a wide variety of fields, departments, professions and interested parties.
Without further due, let's begin.
The Hustle in Customer Service and Public Dealing at Airports
Airports are BIG on customer service and customer experience. It is THE place FOR PEOPLE.
Passengers reach the airport multiple hours before flight time and utilize various airport facilities. Airport lounges are supposed to be extremely comfortable and lively so that sitting and waiting in the lounges becomes a breeze. Modern airports offer much more than just that.
Hong Kong's biggest IMAX cinema screen is in Hong Kong International Airport. Singapore Changi Airport is well known for its unconventional design. The airport has three gardens inside of it and a huge rainwater waterfall known as the Jewel.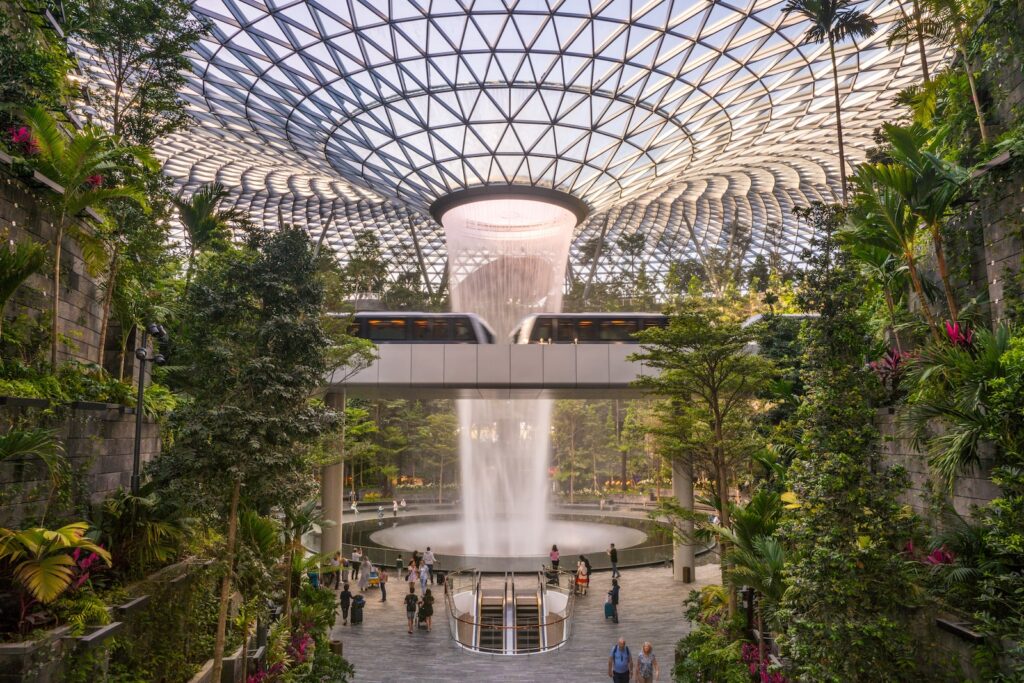 Needless to mention how important is it to provide support for disabled passengers, handle missing and lost luggage complaints, keep janitorial services at their best, manage passenger and visitors' facilitation desks and much more.
The important thing to consider here is that what type of approving boards are running these airports to deliver the customer service and manage public dealing.
Certainly, type of ownership and airport governance model has its impact on the approach taken by airport management towards customer experience and customer engagement.
Diversity of Airport Customers and Stakeholders
Who do you think are the airport customers?
Passengers and airport visitors? Yes, but there are more.
If you look at it, passengers are actually not primary customers of the airport but of the airlines. It is that airport is the interface between passengers and airlines therefore airline's customers become airport's customers.
Airline companies are equally important customer of the airport as the public. Airline companies pay the airport for using its runway, apron, terminal building, office space and most of the times ground handling services as well. Therefore, airports strive for satisfying airline companies so they may bring more and more passenger traffic through their airport instead of any nearby competitor airport.
Airports also have ground handling companies operating at the airport competing with each other to win airline business. They also pay the airport for their offices, facilities and utilities. Therefore, airport has to keep them satisfied as well.
Apart from commercial aviation, airports also have general aviation companies operating at the airport such as flying schools. They are also airport customers and stakeholders because the airport is providing them the space, facilities, utilities and the opportunity to do business at the airport.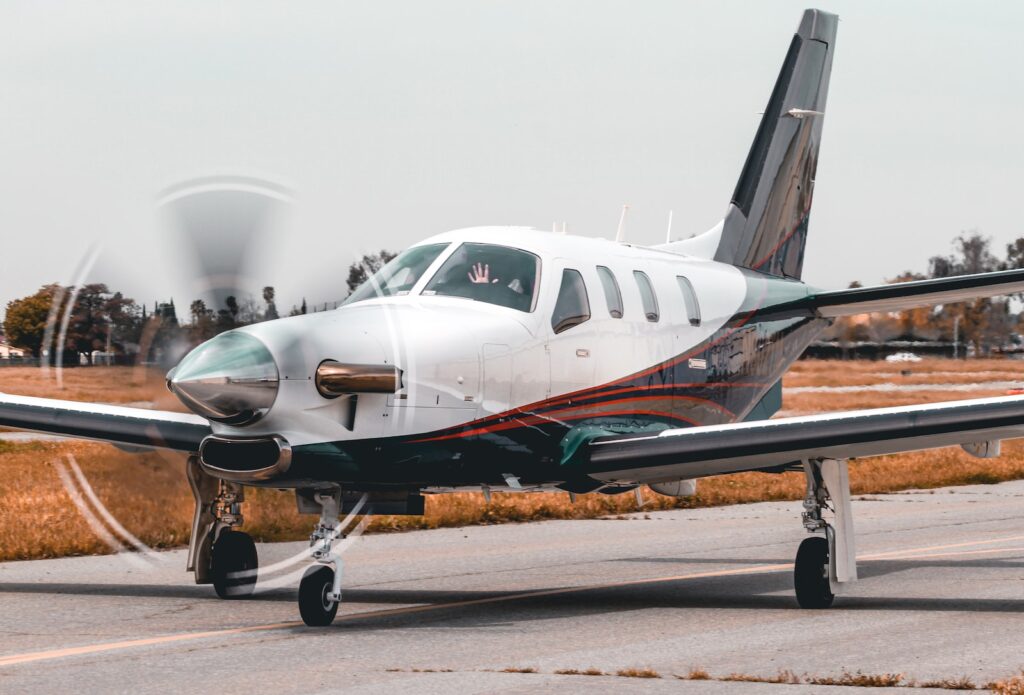 Similarly, there are many other associated businesses operating at the airport such as aircraft maintenance service providers, airline catering companies and aviation refueling companies that pay the airport for using its space and facilities and airport management has the duty of upkeep of all the things it is being paid for.
There are multiple external state agencies operating at the airport that are airport customers and stakeholders. Most importantly, the customs authorities and security agencies working for the government and having site offices and establishments at the airport. Defense agencies, most notably the National Air Force also operate on many of the world's airports. In case they face any problem in dispensing their duties, airport management has to resolve them.
Managing Airport Security
Security is another major field at airports. Airport management works hard to maintain a high level of security. This security is not limited to just preventing a potential offender from getting on flight. It is much wider than that.
Since airports are hubs of transportation of people and cargo, they are also attractive hubs for drugs and all sorts of illegal smuggling and trafficking. Airports have a strict access control system with dedicated departments working on maintaining and improving airport security.
Advanced surveillance and monitoring systems are at disposal of security agencies to prevent illegal activities from taking place at airports. Quick response teams for catching offenders work remain available at the airport for responding to such activities.
The type of airport ownership certainly has impact on airport security.
Generally, public sector organizations have better coordination with law enforcement agencies and are better oriented in Government's security laws having close liaison with Government security agencies.
However, the point to understand here is how airport security is impacted by the from of ownership at the airport.
Privatization of Argentine airports began in 1990s when Argentine Govt. commenced privatization of various state-owned entities. However, due to security concerns, air traffic services, air traffic control and flight protection were not given to the new private owners.
It remained with the Argentine Air Force because there were apprehensions regarding private sector's ability to maintain security protocols. The authorities were not confident on private sector's reliability in security matters therefore privatization did not include these important fields of airport.
Technical Sophistication of Airport Management
Air Traffic Control is the field that characterizes airport operations. It is a highly sensitive and highly regulated job with stringent safety protocols. Airside management and apron management are also specialized fields with dedicated group of people working at airports to manage all movements and activities on ground.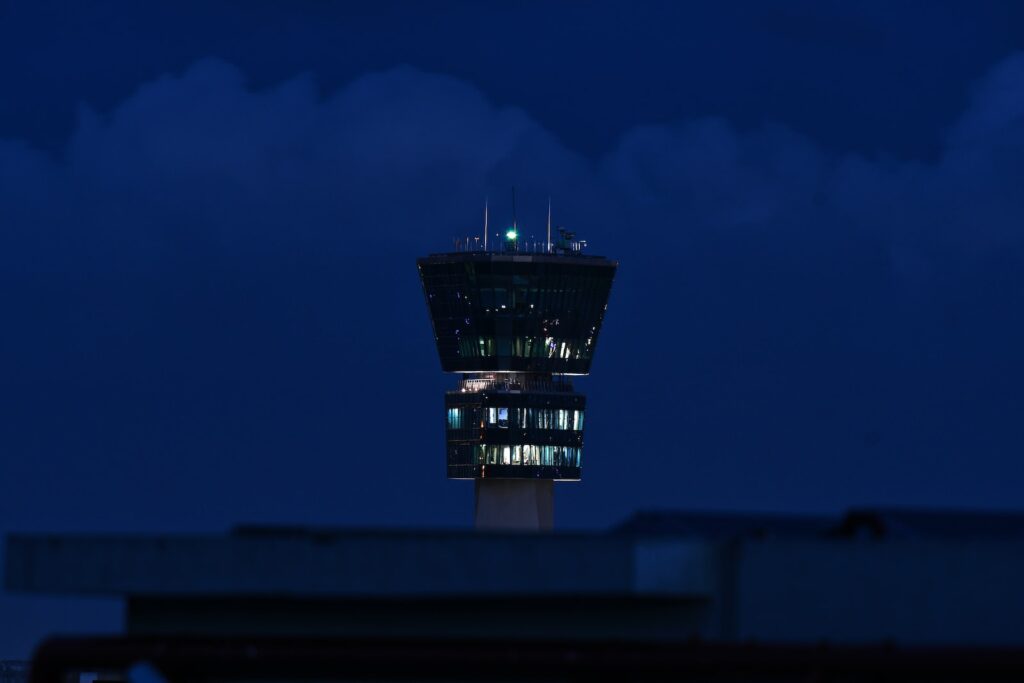 The runway on which the aircraft lands is a topic of civil engineering. When airports are built for the first time and whenever they are expanded, civil engineering firms and experts play pivotal role in designing and constructing runways.
The need of civil engineering expands beyond runways of course. The whole airport terminal building is a feat of civil and architectural engineering. However, the important thing to understand is that the role of civil and architectural engineering does not end.
Airport management has to modify and upgrade design of various airport facilities over the life of the airport for which construction firms remain engaged with airport management.
The ownership of the airport i.e., public or private plays important role in deciding how the approvals for airport civil works will be granted? How will they be planned? What will be the process of selecting the construction contractors?
In this way, the technical side of airport connects with the managerial side and sheds light on the important role that ownership and management plays.
A closer look at the nighttime airport's runway and taxiways reveals a sophisticated lighting and visual aids system that is part of what is collectively called Airfield Lighting System. The radar systems that guide airplanes through the airspace are themselves advanced electronic and communications systems.
The jet bridges and baggage handling systems are also electro-mechanical systems. The specialized fire trucks known as Aircraft Rescue and Fire Fighting Vehicles are themselves feats of modern engineering designed for dealing with airport and aircraft related emergencies.
Moreover, airport's firefighting department is an independent entity from city firefighting. It trains its own firefighters and maintains a self-reliant rescue capability.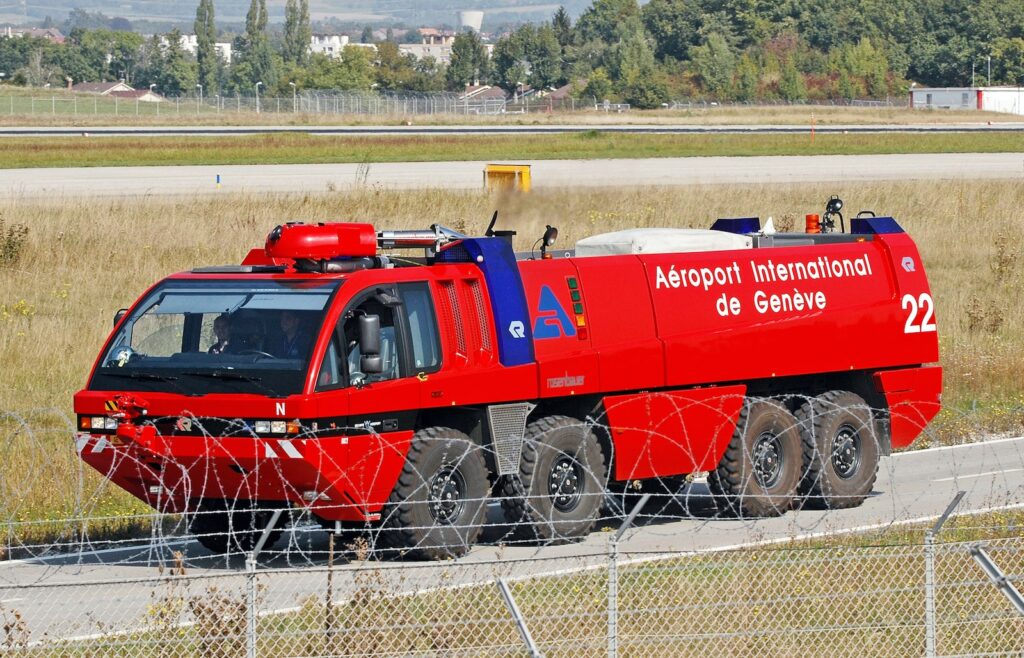 All these systems require specialized disciplines including electrical, mechanical and electronics engineering departments and firms to become backbone of airport's operational facilities.
Therefore, the type of ownership that the airport has i.e., public or private will decide how these highly specialized fields will be managed?
What if the airport requires an airfield lighting system upgrade to allow landing even under extremely foggy conditions? How will the airport management manage upgradation of say radar systems on the airport?
Maybe public ownership is slow in adopting new technologies so private ownership may be better?
But public airports will be backed by government funds, therefore will care less about short term profits?
Just some thought provoking questions to express how the technical side of airport operations connects with the management and type of ownership at the airport.
Information Technology Management at Airports
Modern airports are equipped with state-of-the-art Information Technology (IT) systems. There is a whole network of Information Technology that grabs information about aircraft landing and take-off status from the air traffic control tower of the airport and displays it on a Flight Information Display System (FIDS) available in arrival and departure lounges for passengers to see.
Airline staff is connected to online integrated systems to cut the paperwork. When they are processing passengers, they simply make a few clicks, type some information onto their computer screens and voila! A boarding pass is issued.
Or maybe even better. You just go to a kiosk and get a boarding pass without needing to see airline staff in that case.
It's not like these things are simple. There is lot of tech support and IT guys working behind the scenes to make this possible.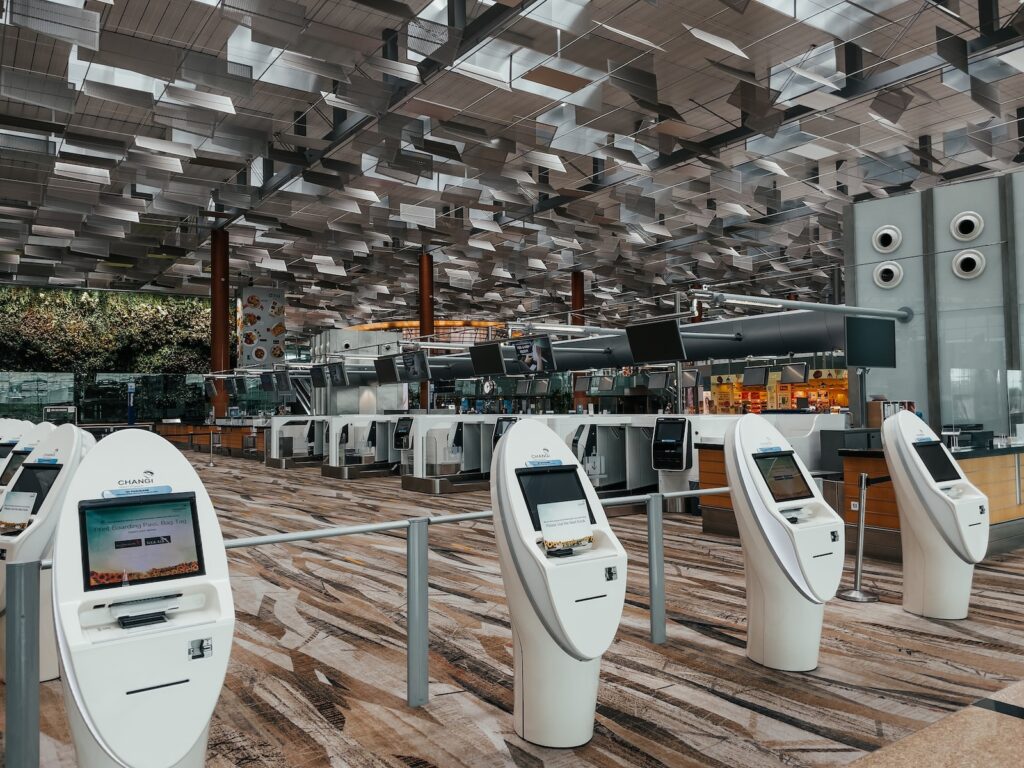 It is the airport ownership and management that needs to be tech savvy to understand the mumbo jumbo of the IT guys. The way public ownership thinks and the way private ownership thinks are different.
Generally, public entities are slow to adopt IT systems. Private entities are agile. They are fast and have the attitude of getting things done. They talk in terms of money.
Public sector on the other hand has a more bureaucratic style. Slow to approve new stuff. Lots of audits. Lots of accountability. So, apparently, public ownership may find it difficult to modernize airports with IT systems.
The point here is not to give a verdict that private ownership is better but to understand how Information Technology plays critical role in airports and how it is impacted by the type of ownership that the airport has.
Public Relations (PR) Management at Airports – An Emerging Challenge
One of the important responsibilities of airport management is to manage its print and electronic media profile in the public. With the advancement in electronic media platforms including all of the latest social media channels, this aspect of airport management is becoming increasingly challenging.
Today, any passenger or airport visitor can upload a video on social media about the airport regarding something they find to be disagreeable, and it could go viral over the internet causing a lot of concern for the airport management.
While maintaining high standards of services at airport is always a core objective, portraying it to the public through latest electronic media means as well as dealing with negative press and social media outbursts is what airport management and owners have to deal with as part and parcel of running the airport.
Conclusion
If there is one word takeaway of this article, it is diversity.
Airport governance is an important topic in aviation management because airport management is a complex business. The question of whether airports are owned by government or by private enterprise is important because it impacts all of the different facets of airport business.
If you liked this article, share it with at least one person of common interest. It allows our work to be of service to people who can benefit from it the most.
You may also find this 3-hour online Airport Privatization Course interesting that explains all about airport privatization from its background and history and compares private airports with government-owned airports to develop good understanding of whether airport privatization is good or bad.