Have you ever wondered who own airports?
When it comes to ownership of organizations, many of us have preconceived notions that apply to airport ownership as well. For example, many people tend to think that government is an inefficient owner of enterprise because it lacks customer-oriented mindset, innovation and competitive spirit.
Since airports are characterized by customer experience, time efficiency and management of a multitude of agencies, it is a natural question that are airports privately owned?
In order to put the above referred notions to test, we have decided to present ownership types of some of the world-renowned airports. Let's see if we can find any trend in airport ownership that could be associated with better quality of service and efficiency.
Ownership of Atlanta International Airport (United States)
The first airport we'll look at is the world's famous Atlanta International Airport in United States. It is also known as Hartsfield Jackson International Airport. Atlanta has remained as the number one world's busiest airport by passenger traffic since over a decade, receiving more than a 100 million passengers per year (if the recent pandemic impact is neglected).
The airport has a huge infrastructure spanning over an area of 4,700 acres. It has 5 runways and the terminal complex has 192 boarding gates. It also has 3 cargo complexes and is the hub for Delta Airlines.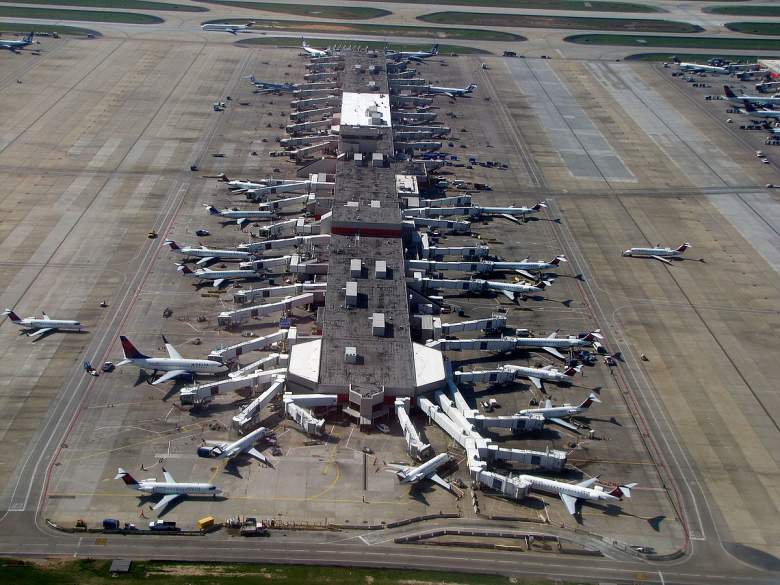 Whoever is the owner of this behemoth airport must be wrestling with a mountain of a challenge in airport management, customer service and operational efficiency.
How is the airport performing?
The airport has earned various awards for being best in many areas such as customer service, green initiatives and airport efficiency. Some of its recent awards include:
Voice of the Customer Award in 2021 from Airports Council International (ACI).
Airport of the Year in 2021 from Airport Minority Advisory Council (AMAC).
Top North American Airport Efficiency Excellence Award in 2021 from Air Transport Research Society (ATRS).
To quote about airport's innovation, there are around 300 electric vehicle charging stations installed at the airport's car parking.
Can you guess who owns Atlanta International Airport?
Do you think it is a privately owned airport under the ownership of an innovative and progressive private company?
The airport is owned and operated by the government. It is owned by City of Atlanta in the State of Georgia. The airport's chief is the Airport General Manager that is appointed by the Atlanta City Council and is a government employee under Atlanta City Department of Aviation.
Its annual reports are published from City of Atlanta, Department of Aviation and always feature a message from the Mayor of the City of Atlanta. The airport is audited by the City's Auditor Office. Atlanta's projects and major initiatives are approved by the city government and the mayor's office has considerable influence over the airport.
Ownership of London Heathrow Airport (United Kingdom)
The second airport we are going to discuss is the world-famous London Heathrow Airport in England. It stands among the busiest airports in Europe by overall passenger traffic and one of the top 10 busiest airports in the world by international passengers. It is the hub for British Airways.
It has a huge infrastructure spanning over an area of 3,000 acres with 2 runways, 133 boarding gates and 5 terminals. It serves 203 destinations in 84 countries.
Therefore, there must be no doubt how much of a challenge is it to own and operate the airport.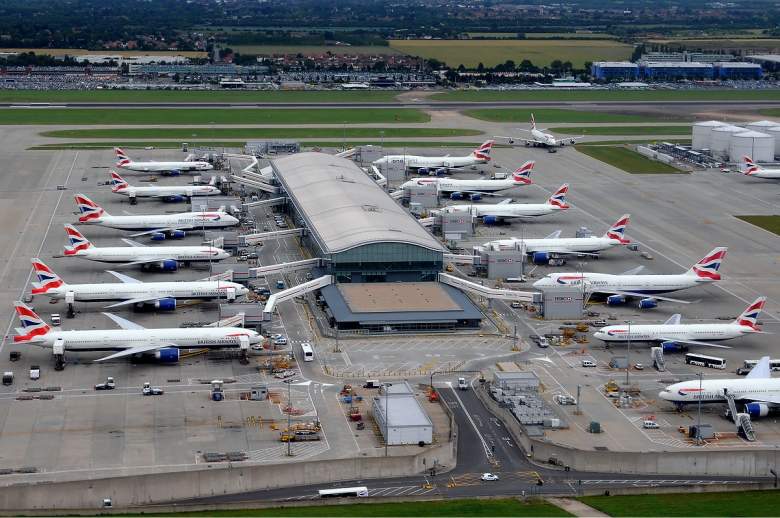 As for the airport performance, the airport has earned various awards for being best in different areas such as:
Best Airport in Europe, over 40 million passengers in 2017 from Airports Council International (ACI).
Most Valuable Airport Brand in 2019 from Brand Finance.
World's Top Airport Terminal for Terminal 5 in 2019 from Skytrax.
Take a moment and guess who owns the airport?
The airport was formerly owned by the British Government under British Aviation Authority. However, it was later privatized and is now owned and operated by Heathrow Airport Holdings since 1987. It is a United Kingdom based private company dealing in airport operations business.
Ownership of Dubai International Airport
The next airport we are going to discuss is the world famous Dubai International Airport. It is the busiest airport in the world by international passenger traffic. Being the hub airport for Emirates Airline which has the largest fleet of Airbus A380s, Dubai airport is the world's busiest airport of this largest aircraft in the world (Airbus A380).
The airport is connected to nearly 200 destinations across over 90 countries through 84 international airlines. The airport is well known for its luxury and customer experience. The airport has Spas, sleeping pods, a wide variety of food spots, shopping areas, hotels, swimming pools, professional conference rooms and much more.
The airport is a destination where people go for a unique experience. You can find tons of videos on people shooting vlogs for their airport experience at Dubai. You'll also find a lot of celebrities enjoying their experience at Dubai airport. In short, it has developed an image of glamour, luxury and class.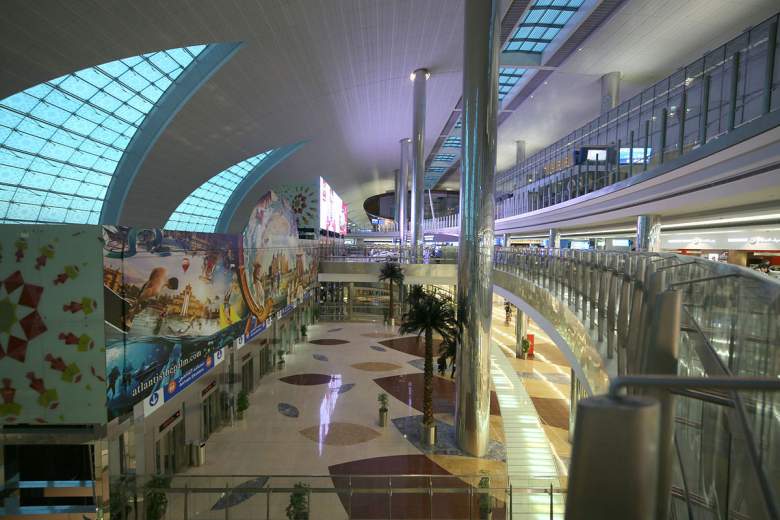 So, who do you think owns Dubai Airport? Government? Or a modern private enterprise with customer satisfaction at their core?
Dubai airport is owned and operated by Dubai Airports Company, which is a government owned airports authority that owns and operates Dubai International Airport. Airport's management team is employed by the government.
As of 2022, most of the key positions in airport management team including the Chairman, Deputy CEO, the Chief Financial Officer and the Chief Operating Officer are held by officials with a proven track record in Dubai's public sector organizations.
The same company also owns Al Maktoum International Airport also known as Dubai World's Central, a new airport that opened to passengers in 2013 but remains a work under development. The target is to make it one of the world's largest airport's having a capacity of handling 160 million passengers per year.
Did you expect that a government owned and operated airport could become such a hallmark of luxury and customer experience?
Ownership of The Singapore Changi Airport
The Singapore Changi Airport is a renowned airport within airport business industry. It is one of the busiest international airports in Asia and was ranked as the 18th busiest airport in the world in 2019 with over 68 million annual passengers traveling through the airport.
However, it is an attractive international destination preferred by airlines and passengers for their transit flights. It was the 7th busiest airport by international passenger traffic in 2019. The airport has also consistently remained in SKYTRAX award winner airports for many years.
It is the main airport of Singapore and is a large airport infrastructure-wise with 3 runways and 4 passenger terminals.
However, the characteristic that sets Changi Airport apart is its striking indoor architecture and a plethora of facilities and amenities for passengers and visitors of the airport.
One of the famous of such architectural features is the rain vortex known as the Jewel. The Jewel is a complex inside Changi airport for passengers and visitors. The complex is like a huge shopping mall with a wide variety of brands and food spots for amusement of passengers and visitors.
However, it is not any shopping complex. Its architecture and beauty is renowned in airport industry. It features the world's tallest indoor waterfall, known as the Rain Vortex, surrounded by a lot of greenery. It is the biggest attraction at the airport for all passengers and visitors and has achieved status of somewhat tourist attraction.
You will find lots of videos on YouTube and pictures over the internet portraying the majestic feel it gives to airport visitors.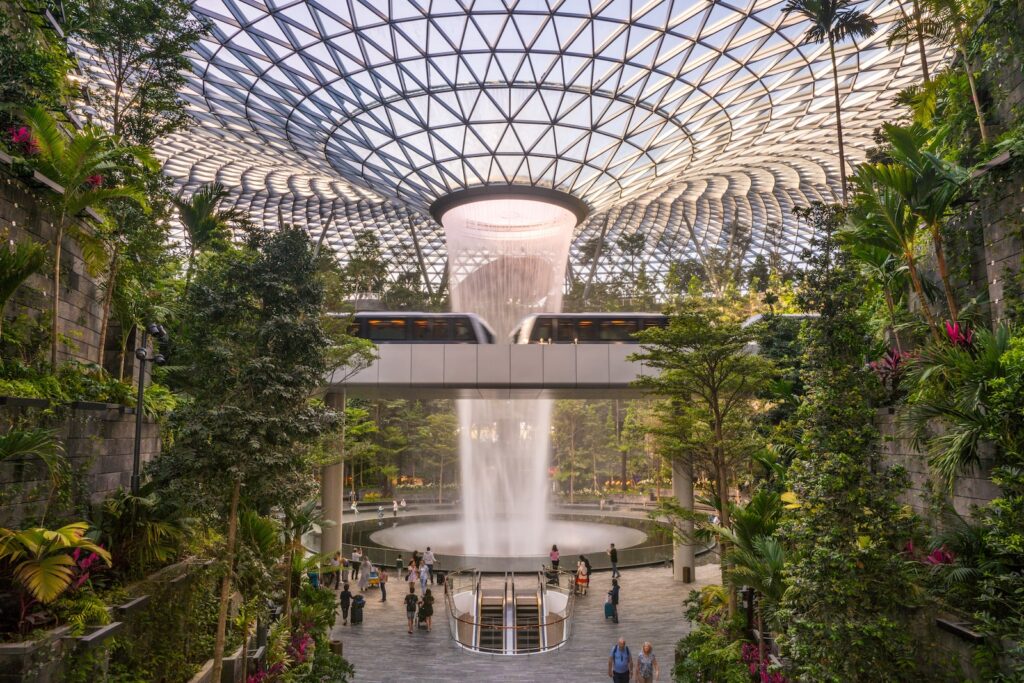 The jewel is the best but not the only attraction at the airport. The airport also has a butterfly garden, various interesting artistic structures, a large trampoline for kids as well as adults and an experience studio among other attractions. The airport even hosts wedding ceremonies providing amazing backdrops for pictures and videography.
Can you guess who owns Changi airport?
Do you think it is owned by a private enterprise with a very modern marketing culture focused on ultimate customer experience?
Can you expect such focus on customer experience from government owned bodies?
The airport is owned by Changi Airport Group. You may be surprised to know that Changi Airport Group is not a private enterprise. It is a government owned enterprise working under Ministry of Finance, Government of Singapore.
A look at the current Board of Directors of Changi Airport Group reveals that its Chairman Mr. Tan Gee Paw is a distinguished government official with former experience of being a member on a number of government committees, secretary of the ministry of the environment, advisor on rail transformation and special advisor to Land Transport Authority.
The CEO of the airport Mr. Lee Seow Hiang has had a career in the Republic of Singapore Air Force and the Ministry of Defence while also being the Principal Private Secretary to one of the former ministers in the Prime Minister's Office. Most of the other board members have similar public service experience.
Ownership of Frankfurt International Airport (Germany)
The next airport we are going to discuss is Frankfurt International Airport in Germany. It is the busiest airport in Germany and serves as the hub for Lufthansa Airline.
Being in Frankfurt, one of the global financial centers of the world (having one of the largest stock exchanges of Europe), Frankfurt airport holds special place in European economic landscape. The airport is a major international airport on a global level.
It is the 4th busiest airport in the World by International passenger traffic and has remained in the top ten since many years. Within Europe, it is the 2nd busiest airport by International passenger traffic after Amsterdam airport in Netherlands. In freight, Frankfurt Airport is the busiest airport in Europe and 9th busiest in the world.
Infrastructure-wise, Frankfurt is a large airport with 4 runways and 2 terminals connected with passenger train system called Skyline.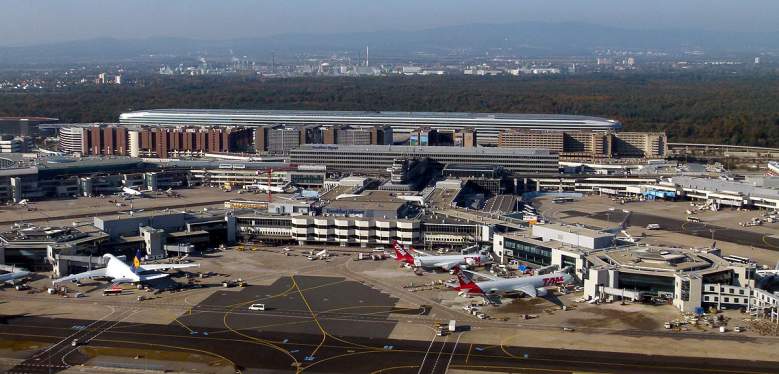 The airport is not only big on infrastructure, it is big on employment as well. With over 80,000 people employed at the airport, it is the largest single place of employment in Germany.
The airport is big on facilities and customer service as well. Over 37,000 square meters of space at the airport terminals is dedicated for shopping and food.
There are over 200 shops at the airport and over 70 food spots for passengers and airport visitors. The airport also features a dedicated shopping mall open to the public known as Airport City Mall located in Terminal 1.
Another important characteristic the airport has is its scientific advancement. Technologically, Frankfurt was one of the earliest airports to employ electric pushback tractors for aircraft pushback and towing on the airside. It features a fully automatic computer-controlled baggage handling and tracking system spread over 80 km of conveyor belts.
The airport has remained innovative in its management also. The European Organisation for the Safety of Air Navigation (known as Eurocontrol) awarded Frankfurt airport with Airport Collaborative Decision Making (CDM) award based on airport's successful implementation of airport management elements including milestones approach and information sharing among others.
Airport management team also received Project excellence award from German Society of Project Management (GPM) in 2011 for successful completion of the CDM project.
Moreover, airport management has also remained a frequent winner of Air Cargo Excellence (ACE) award from Air Cargo World which is an air logistics magazine published in the United States and reviews airports on worldwide transport and delivery of perishables and manufactured goods.
These awards and accolades clearly indicate the efficiency and acumen of airport's management.
It is evident from above information that Frankfurt is a major international airport and its management is no less of a challenge.
So, who owns and operates Frankfurt Airport?
The airport is owned by the Fraport AG. It is a publicly listed company and is not a conventional state-owned enterprise. It not only operates Frankfurt airport but also 30 other airports worldwide including airports in Europe, Asia and United States.
A look at ownership of Fraport AG reveals that the German State of Hesse owns over 30% of its shares. Over 20% of its shares are owned by a private company Stadtwerke Frankfurt am Main Holding GmbH. Over 8% is owned by Lufthansa which was originally a state-owned company but privatized in 1997 with government now holding a minority share.
In short, the credit of managing a leading international airport, Frankfurt, goes to mixed ownership of government and private sector.
Ownership of Charles de Gaulle Airport (France)
Charles de Gaulle Airport in Paris is the largest airport of France and a famous airport of Europe. It is the hub for Air France and has remained among the busiest international airports in Europe. The airport offers a wide variety of services to its passengers including some premium unique services like:
My Conciergerie that gives a VIP feel to customers. It includes a personalized welcome in your own language and throughout your journey, a luggage porter service will accompany you. Booking of a limousine from your home or hotel to the airport is also included.
YOTELAIR that is available for transit passengers. If you have a connection at Paris-Charles de Gaulle airport, you can take rest and refresh yourself between two flights with YotelAir and its 80 cabins (rooms) bookable per hour with special Hydro-massage showers.
Espace Musées that exhibits works of art from the most reputable Parisian museums, offering travelers an original and unrivalled cultural experience Within Paris-Charles de Gaulle airport. Each year, two original exhibitions are organized in it.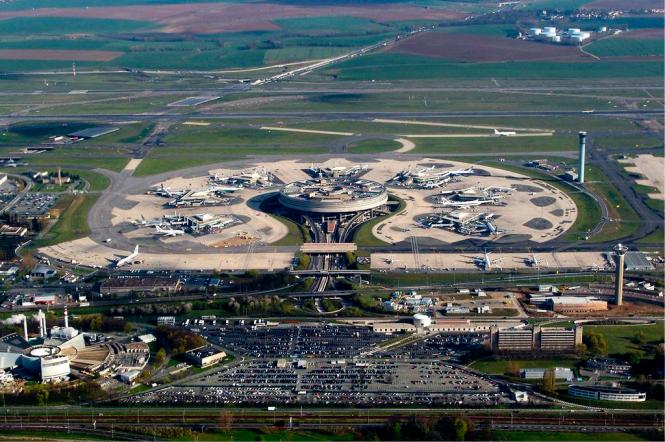 What type of ownership do you think the airport has?
The airport is owned and operated by Groupe ADP which is a listed company with majority shares owned by the French Government. However, it is not a conventional state-owned enterprise because there are private shareholders as well.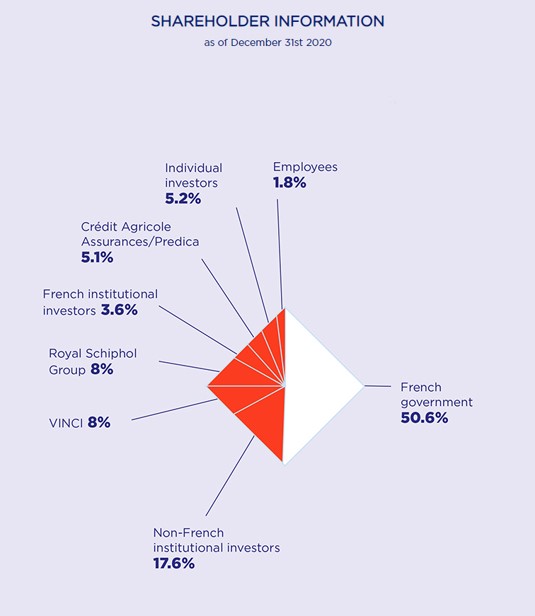 Therefore, Charles de Gaulle airport's management challenges and premium services are result of a mixed ownership inclined towards Government control.
Ownership of Beijing Capital International Airport (China)
Beijing Capital International Airport in China stands among the busiest airports in the world by passenger traffic and has competed with Atlanta for the top spot in the past crossing the 100 million passengers mark in 2018.
It is the most visited airport and the largest airport of China. It has 3 runways, 3 terminals in which the third terminal Is the world's 2nd largest passenger terminal.
The airport has a variety of facilities for passengers including Restaurants and cafés, meeting points, children's play areas, art displays, handicapped user friendly Facilities, business centers, rest zones, spas and massages.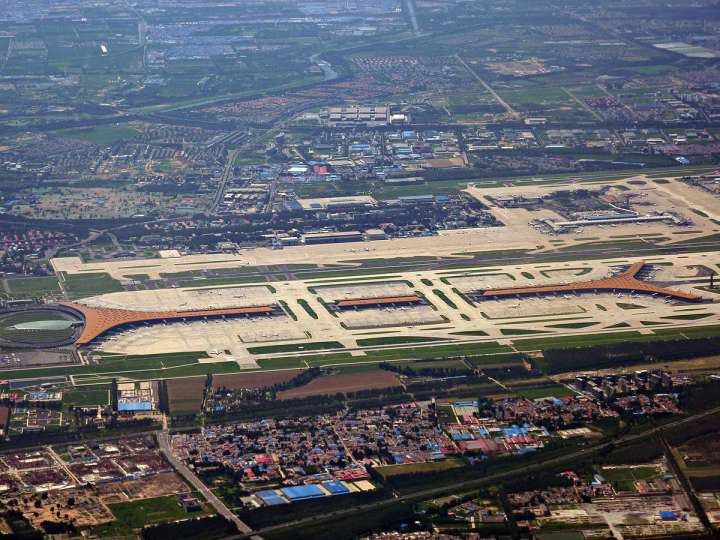 The airport is owned and operated by Beijing Capital International Airport Co. Ltd. which is majority owned by Capital Airports holding Company.
The Capital Airports Holding Company is wholly owned by Civil Aviation Administration of China, the Chinese government body for aviation. Therefore, the airport is owned and operated by the government.
Ownership of Tokyo Haneda International Airport (Japan)
Tokyo Haneda Int'l Airport in Japan is another notable name in airport industry. It is the largest Airport of Japan and serves as hub airport for Japan Airlines and All Nippon Airways. It is the 9th Busiest Airport in the world for Cargo operations and had remained among the top 5 busiest airports of the world before COVID-19. It has a wide variety of services for passengers and is rated highly in customer service.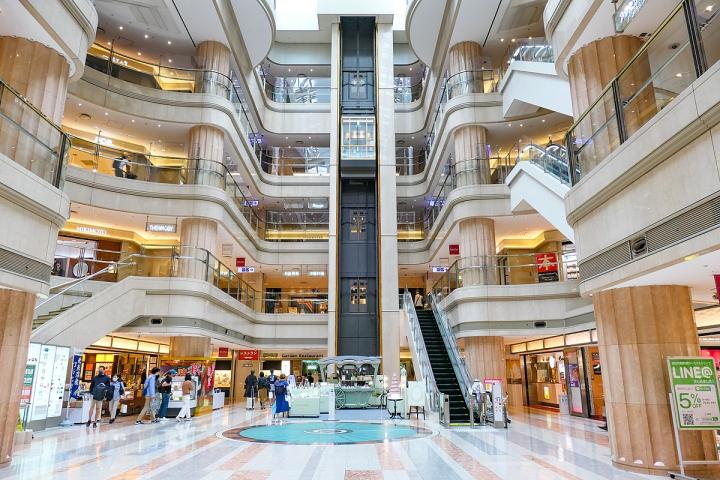 The airport is owned by Ministry of Land, Infrastructure, Transport and Tourism. However, airport operations are run by three organizations. First is the state-owned enterprise Japan Civil Aviation Bureau. Remaining two include Japan Airport Terminal Co. Ltd. and Tokyo International Air Terminal Corporation, both of which have mixed ownership (of government and private sector).
Conclusion
We presented the form of ownership of many famous and notable airports of the world to correct any confusions or biased preconceptions regarding airport ownership of government or private sector.
We saw how Heathrow and Frankfurt are privatized while Beijing, Atlanta, Dubai and Changi airports are owned by state-owned enterprises. On the other hand, Charles de Gaulle Airport in Paris and Tokyo airport have mixed ownership.
It cannot be said that all major airports are government owned, or that only private airports are able to provide superior quality of services and a customer focused environment. There is no such trend.
On this note, we conclude this article.
If you liked this article, share it with at least one person of common interest. It allows our work to be of service to people who can benefit from it the most.
You may also find this 3-hour online Airport Privatization Course interesting that explains all about airport privatization from its background and history and compares private airports with government-owned airports to develop good understanding of whether airport privatization is good or bad.