Privatization of airports in United States has remained an unsuccessful endeavor so far. Despite successive revisions of the original Airport Privatization Pilot Program introduced in 1996, the government has not been able to make private ownership of airports popular in United States as it is in United Kingdom and Europe.
While state and local governments have tried to privatize many airports in United States, most applications to Federal Aviation Administration (FAA) were withdrawn later without meeting success. The airports that did pass the application approval stages did not succeed in later stage.
The farthest that any airport ever went in the privatization process was the New York Stewart International Airport that was successfully privatized in 2001 and was taken over by the new private owner. However, it returned back to state-ownership six years later following an interesting turn of events.
It was not until 2013 that United States saw another airport privatization that passed the application approval stages and handed over airport operations to private sector. It was The Luis Muñoz Marín International Airport, also referred to as simply the San Juan Airport. It remains the only United States commercial airport to have undergone privatization and remain privatized.
The Luis Muñoz Marín International Airport is located in San Juan, Puerto Rico, United States. It is a medium hub airport with two runways, 32 boarding gates and 5 terminals. It is a fairly busy airport with 9 million passengers per year visiting the airport (as in 2019).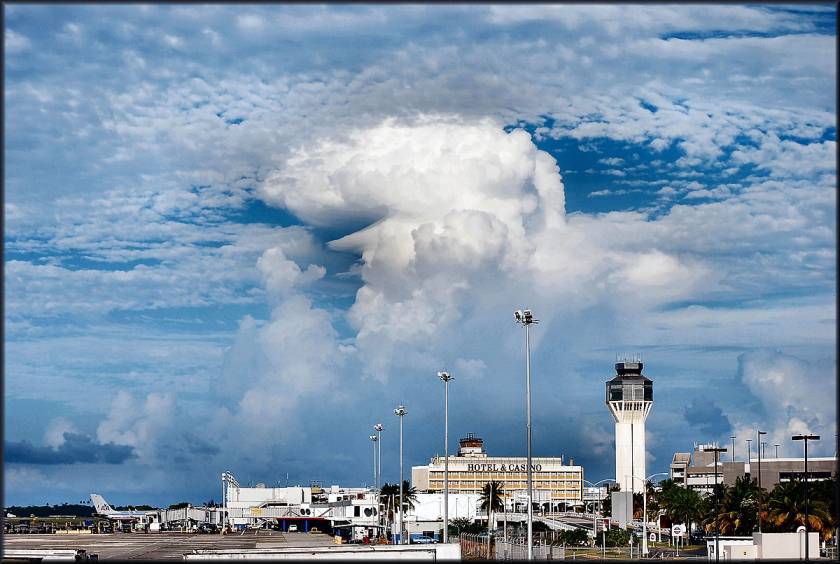 Privatization of the airport began when the Puerto Rico Ports Authority applied for its privatization in 2009 under the United States Airport Privatization Pilot Program. The objectives of privatization included a need for capital to develop the airport, lacking maintenance and underperforming customer service.
There were deficiencies in airport pavement, lighting and signage causing safety concerns. There was little growth in passenger traffic over 20 years and there had been many missed opportunities for growth through tourism attraction. The objective of privatization was to restore the airport's value as a hub for air travel in the Caribbean.
From amongst the three types of airport privatization, lease agreement was selected for privatization of Luis Muñoz Marín International Airport. Privatization proceedings completed in 2013 and the 40-year lease contract was won by Aerostar Airport Holdings LLC.
Aerostar was joint venture of ASUR – a Mexican airport operator company and Highstar Capital – an American infrastructure investment company. Aerostar paid a hefty USD 615 million to the Puerto Rican government as upfront lease payment.
During the privatization process, there was no major political opposition faced. However, there were concerns raised from airport workers regarding the future of their jobs. In response, the United States Department of Transportation assured that any employee of Puerto Rico Ports Authority working at San Juan Airport who is unable to continue his job due to privatization will be given another position within the port authority under his existing employment contract with the government.
After taking over the airport in 2013, Aerostar undertook projects for renovating the passenger terminals of the airport including Installation of a modern baggage scanning system for fast and improved baggage processing.
The safety concerns discussed earlier were also addressed by making improvements in runways as well as construction and repairs of taxiways. Some upgrades to the navigational aids equipment of the airport were also made. New retail stores were also opened at the airport to improve the customer services and generate additional revenues.
As far as impact on employment is concerned, when Aerostar took over, nearly 400 employees at the airport under Puerto Rican Port Authority became private employees. However, only 20 continued their jobs with Aerostar. Others either left or were relocated by Puerto Rico Port Authority under the commitment made by the Department of Transportation referred earlier.
On the upside, the Aerostar did hire the recently laid-off employees of American Airlines owing to their familiarity with airport operations.
Aerostar also marketed the airport and Puerto Rico as a whole for its modern banking system and availability of essential services like medicine and shopping so that the airport and the city is viewed more than just a beach location. It is rebranding the airport to attract airlines and passengers to visit airport for more than just a holiday.
Luis Muñoz Marín International Airport is the only commercial airport to have undergone successful privatization without later reverting back to state-ownership like the New York Stewart International Airport.
The ownership of Aerostar itself changed when Highstar Capital – one of the two original joint venture partners of Aerostar – was acquired by Oaktree Capital Management – a Los Angeles based asset management company in 2014 who later sold its shareholding to a Canadian investment company PSP Investments in 2017. Nonetheless, Aerostar remained a private company that is operating Luis Muñoz Marín International Airport to this date.
Presently, the airport is among the selected airports of United States to have Credentials Authentication Technology (CAT) that increases security and offers convenience to passengers at the same time. It scans passengers' driver's license or any other government issued identification card to confirm flight reservation without the need for presenting boarding pass.
Aerostar also hosted a job fair for filling more than 450 positions at the airport in January 2022 indicating a solid recovery of the airport under private ownership after the tumultuous period of the pandemic.
In Short, the Luis Muñoz Marín International Airport is an inspiring example of successful airport privatization in United States.
If you liked this article, share it with at least one person of common interest. It allows our work to be of service to people who can benefit from it the most.
You may also find this 3-hour online Airport Privatization Course interesting that explains all about airport privatization from its background and history and compares private airports with government-owned airports to develop good understanding of whether airport privatization is good or bad.
References:
"Project Profile: Luis Muñoz Marín International Airport Privatization", US Dept. of Transportation, Federal Highway Administration (Accessible from Govt.'s Official Website).
"Infrastructure Case Study: San Juan Airport" by Bipartisan Policy Center, 1225 Eye Street NW, Suite 1000, Washington, DC.
"San Juan Airport Forges New Territory with Public-Private Partnership" by Jodi Richards in AirportImprovement.com, July-August, 2014.
CRS Report "Airport Privatization: Issues and Options for Congress" by Congressional Research Service, 11th March 2021